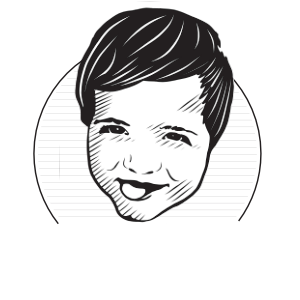 Food Glorious Food
About Us
Mummas Sugo is a premium & authentic handmade Italian food business located in beautiful Noosa on the Sunshine Coast.
We supply a range of delicious Italian ragu's, sauces & complete meals all made using the highest quality Organic meats, Capriccio Italian tomato products & locally sourced fresh herbs & produce. You can taste the goodness in every mouthful.
As a working mumma of two I understand the madness that is life at times. I also understand the desire to feed ourselves and our children wholesome food that's not from a jar or the freezer section of the supermarket & food that they actually want to eat!! From this awareness mumma's sugo was birthed, seeing the grateful smiles of the working man or woman, tired mum, single parent, Italian loving foodie & my own babies faces makes this the worlds greatest job. I love to nourish & look forward to bringing some ease to your evenings with the goodness that is mumma's sugo.
How it Works
We do things a little different, and that's part of why people love us.
1
Each Sunday, Monday and Tuesday, we send a text message out with a link to our weekly menu to everyone on our order list.
2
When you receive the menu, browse through and see if anything tempts your fancy. Prices range from $16 to $42.
3
Simply place your order online and select either pickup or delivery.
Wednesday midday till 7pm and Thursday (By appointment only) @ Peregian Breeze.
Thursdays –Noosa to Caloundra.
($11-$13)
Belmondos Organic Market, 59 Rene St, Noosa
Providores on Hastings St, 75 Hastings St, Noosa Heads
Milk Bar Grocer, Shop 18/18 Hastings St, Noosa Heads
Seasons IGA, Noosa Junction Plaza, Noosa Heads
The G Store, 44 Duke St, Sunshine Beach
IGA Peregian Beach, 5/215 David Low Way, Peregian Beach
The Shop @ Coolum, 1776/1784 David Low Way, Coolum Beach
Grub Organics, 20c Timari St, Pacific Paradise
Maud Street Grocer (IGA Maroochydore), 1/69 Maud St, Maroochydore
B Fresh, 239 Nicklin Way, Warana
FoodWorks, 5 Buccleugh St, Moffat Beach
Sunshine Organics, sunshineorganics.com.au (Delivery Byron Bay to Rockhampton)
Join the List
We'd love to feed you. To join the order list, simply fill out the form below. Have a question? Feel free to get in touch.
Love from our Customers
Hi, I'm so excited to try your amazing food! This is exactly what I need for my 4 children and I after having my baby with no help.. Thanks for setting this up for people like me ♥️
Thank you for making Mumma's Sugo! Best go to!!! You are so kind to give us a free tub! Sending big love x
Paid thank you! You are on the list of things I'm so very thankful for 💖 🙏
I meant to text you last week and tell you your my new goddess hehe! 😋
Hi Mia. The meatballs were so good tonight I think the best I've ever had! ♥️
Thanks for all the love that comes through in your cooking. So yummy 😘 Love Lindell ❤️
Lamb ragu for dinner was absolutely delicious! Thank you, Rikki ♥️
I can't wait to try some of your delicious meals. I have heard lots of wonderful things about them. Megan 😊